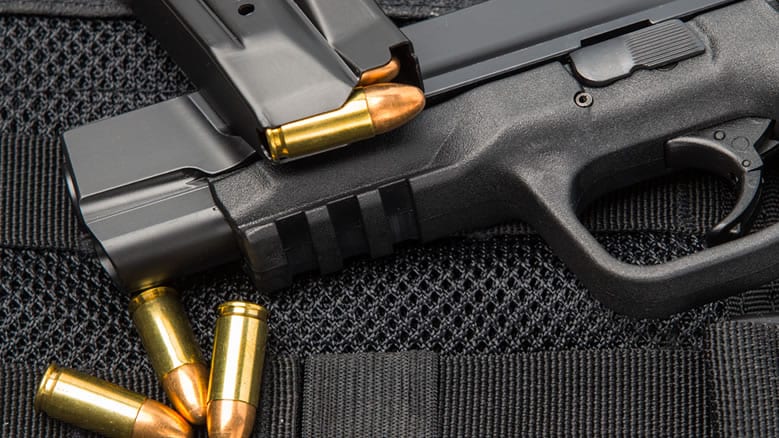 Over 55% of today's marketing budgets are being shifted from traditional marketing (print, trade show and TV) to content or inbound marketing (Source: CMI). As a business owner, business development or marketing professional in the hunting, outdoor or firearms industry, you may be wondering if inbound marketing is right for your business.
Inbound marketing is not a tactic or channel, but a methodology for savvy businesses who want to become more relevant and current with consumer trends and who recognize the importance of building longer relationships with their customers and getting more ROI from their marketing budgets.  
In this post, I'll give you 7 indicators why inbound marketing might be a good fit for your business.
1. You question the effectiveness of your current marketing
You spent $5000 on a Facebook campaign, but it only brought in a few customers. Your website traffic is on the decline because of recent Google algorithm changes and that full-page ad you ran in Guns & Ammo—well let's just say it failed. Does this sound familiar? These are common problems for hunting, outdoor and firearms businesses trying to market in today's competitive marketplace.
Due to changes in technology (Mobile, Internet, On-Demand, DVR, etc.), consumer behavior has shifted.
Instead of the traditional marketing practices of the last 100 years that beg, borrow or buy peoples' attention, your customers now have the ability to choose where, when and how they hear your message. They can easily fast forward through commercials, skip an ad or flip to the next page. And with everyone head down on their iPhones, they may not see your message at all.
Inbound marketing, on the other hand, attracts customers who are already interested in learning about your products and who are motivated to finding a solution to their problems. 
2. You're willing to learn
At this point, you may have done some research on how inbound marketing works and may have already concluded that inbound might be a good fit. You know that inbound marketing:
costs 62% less per lead than traditional "outbound" marketing methods

has the ability to track how many website visits become leads and how many leads become customers

increases traffic by 55% via blogging

generates 3 times more leads per dollar spent

yields higher rankings on search engines

builds your brand

unlocks more marketing budget because it proves ROI
Through the process, you're going to learn more about your customers and explore new ideas about your business you've not yet considered. This all creates and establishes thought leadership that pushes your brand to new heights and leaves your competitors in the dust.
3. You're willing to change your thinking
In order to be successful in inbound, your company must change the way it thinks. The culture must evolve—starting from the CEO/owner down to your pro staff. The typical hope and pray approach to marketing can now be replaced by measurable analytics that show you what's working and what's not.
4. You're willing to become a writer (or at least try)
You must be consistent and motivated to see the program through. This means blogging 1-2x a week at minimum. It means creating remarkable and relevant premium content in the form of ebooks, whitepapers, webinars and videos on a consistent basis. If you do not have the time to create content, ask an agency for help.
You may shutter at the thought of writing or blogging. However, once you begin most people find they thoroughly enjoy it. Think of it as your contribution and legacy to the industry. The old adage "it doesn't exist, till you write it down" applies here.
5. You want to grow or sustain your business
For product companies in competitive categories like optics, lasers, accessories, knifes and MSRs, the ups and downs of sales and cash flow issues affects your company's ability to plan for the future. Inbound has the potential to supply your business with a steady flow of new customers every month. By expanding your digital footprint online, your brand is in more places. 
6. You have a long buyers' journey
Segments that can benefit the most in the hunting, outdoor and firearms industry from inbound marketing are products that include a longer buyers journey. This is typically associated with products and services that cost over $250. With over 60% of all purchases beginning with an online search, companies looking to break away from the pack have ample opportunity to crush their competition and grab more market-share with inbound because it helps nurture your prospects through the sales funnel that provides valuable information for your customers to make informed decisions. 
7. You're in it for the long haul
Have you ever trained for a marathon? It takes about 3-4 months to create the endurance and fitness needed to cover the 26.2 miles on race day. The mindset of the inbound marketer is to consistently build—day after day, week after week, month after month—a foundation of valuable content that results in increased traffic, leads and customers over time. Depending on your website's age, current rankings and functionality—inbound can take anywhere from 4 to 6 months to start showing results.
In conclusion, there is no doubt inbound marketing works when executed correctly. The Beretta case study demonstrates inbound's effectiveness to build and sustain a steady flow of sales. Inbound marketing is a proven methodology for today's consumer behavior—meeting them at the right place, at the right time and on their terms. If you've become a believer in inbound and are ready to change the way you think about marketing, are disciplined, motivated and committed for the long haul—then the benefits of inbound marketing are waiting for you.