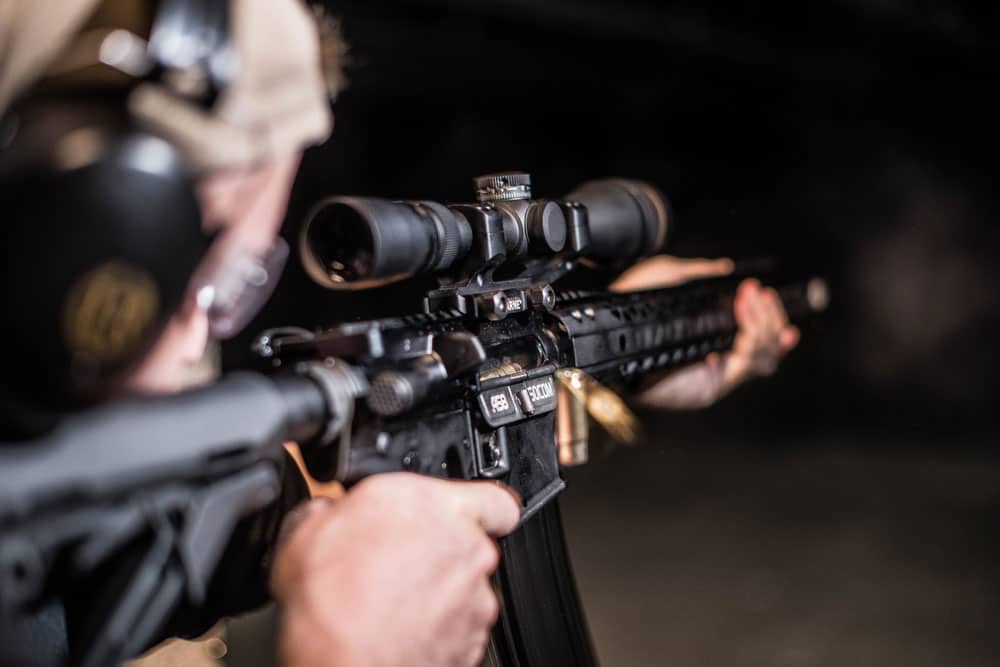 Reaching the over 8 million new gun owners who have recently entered the firearm market is more challenging than ever, especially in the realm of firearm marketing. However, firearm brands that have dedicated time to developing their brand and digital firearm marketing programs are now seeing significant rewards. In 2022, they experienced the third-highest sales record for guns, ammunition, optics, and accessories, with a notable contribution from female buyers.
If you've been on the fence about marketing and are now ready to capture this moment, in this article you will learn about:
Podcasts – Podcasts will continue to be a strong channel in 2024.
Inbound Marketing – Create a strong digital footprint for years to come by creating value-added blogs, videos, lead-generators, email marketing and SEO to generate traffic, contacts and customers.
ExpertVoice – Incentivize behind-the-counter retailers and experts.
Focus on women and minorities – Women and minorities are the largest purchaser segment of firearms over the past 3 years—are you focused on them yet?
Influencers – Reach your audience through trusted firearm social media content creators.
If you're not a big well-known brand like Ruger or Smith & Wesson, marketing your firearms brand and line of products for recreational shooting and hunting can leave you scratching your head wondering what to do.
Facebook, Google and YouTube which was once a bastion for firearm, ammunition, and hunting knife companies to advertise, now bans all paid advertising related to direct weapon sales. And Instagram announced in 2020 that they will begin cracking down on influencers who work in the firearms segment. We've seen several accounts cancelled over this past year.
Fox, the NFL and other major media outlets that used to be friendly to firearm manufacturers have shut the door as well. You may remember when Daniel Defense tried to run an ad in 2003 on the Super Bowl.
Below I've identified five firearm marketing alternatives that you haven't thought of yet that will help you get your message out, build your brand and attract new defensive and recreational minded customers.
1. Podcasts
The old is new and the new is old. In the last two years we've seen a resurgence in podcasts. Podcasts like Dan Bongino, GunTalk and Colin Noir and others offer a way for your brand to reach a broader audience and leverage the trust of the host. According to Influencer Marketing Hub:
There are over 2 million podcasts
More than 420 Podcast Listeners
78% of Americans Are Aware of Podcasting
Almost 62% of US Consumers Listen to Podcasts
180+ Million Americans Have Listened to a Podcast
68% Listen to the Whole Episode
Podcasts are more influential than influencers according to Ad Age.
2. Inbound Firearm Marketing
I make it no secret that the inbound marketing methodology is a perfect fit for firearm manufacturers with a lengthy purchase process. Brands like Mossberg, Springfield Armory, Havlon, Stag Arms and Beretta have been using inbound since 2018. These brands have built digital fortresses of content that will continue to grow contacts and sales well into the future.
Inbound marketing uses search engine optimized content, downloadable offers, landing pages, forms, social media and email marketing to attract, engage and provide real value to their customers. Inbound provides substantial cost savings to manufacturers, and the best part is, it's all completely trackable. It removes the black box of advertising and provides real ROI and understanding of your brand and marketing efforts. Inbound is an important digital marketing element to influencer marketing. If your customers have questions about your product, you should be writing content.
3. ExpertVoice
ExpertVoice is a website that connects brands with experts in various fields, primarily sales associates and behind-the-counter workers in retail stores like Scheels, Sportsman's Warehouse, Cabela's, and thousands of other retailers in the U.S. These experts can try out products and provide feedback and reviews to help promote the products to their followers and communities.
Brands can also use ExpertVoice to offer special discounts and promotions to these experts. It is a platform for companies to connect with and engage influential people who can help promote their products to a broader audience. ExpertVoice harnesses the most effective firearm marketing channel of all: Word of Mouth. By getting listed on ExpertVoice, your brand can connect with the people your customers interact with when in the store actively shopping for gear.
4. Women & Minorities
Women and minorities are a burgeoning segment in the industry as you might already know (Source: NSSF). You should consider using content or sponsoring a free shooting class or range day in your local newspaper or county magazine to attract interested customers.
Women are helping change some of the negative stereotypes typically associated with the firearm industry. Firearm manufacturers should consider this trend and do all they can to promote it. Almost all brands like Glock have added women in their imagery and are creating sections in their publications and websites that speak directly to them.
5. Influencers
Influencer marketing is a type of firearm marketing that uses category leaders or celebrities to communicate your brand's message and content to their vast number of followers. Instead of buying print ads or filming commercials, you use the influencer to get the word out for you instead. The industry is taking increased notice of influencers like Guns Out TV, Hickok45, IV8888, and Warrior Poet Society. Influencers who have large networks of trusted followers represent an important component of your marketing mix. By tapping these well-known hunters and shooters, you can gain entrance into larger audiences.
Final Thoughts on Firearm Marketing
Aside from the firearms marketing options mentioned above, you might consider exploring Hulu's self-serve ad platform, which is being utilized by brands like Strikeman. You may have also come across advertisements by Henry Firearms on popular talk radio shows. Glock has also experimented with commercials that don't display firearms visually. These are some examples of how you can bypass anti-gun sentiments.
In conclusion, digital marketing can be made more effective and efficient with the use of podcasts, content creation, targeting female audiences, and influencer involvement. Look for things to change again this year with the rise of AI platforms like ChatGPT, Hubspot's ChatSpot and Google Bard.
5 "Must Do" Firearm Marketing Tips for 2024

Are you ready for 2024?
As we approach 2024, a year marked by global conflicts, increasing crime rates, and a presidential election—defense-minded, law-abiding citizens will seek ways to enhance their sense of security for the protection of their families, properties, and rights. Prepare for this heightened interest by proactively organizing your website and firearms marketing strategies to capitalize on the upcoming surge.