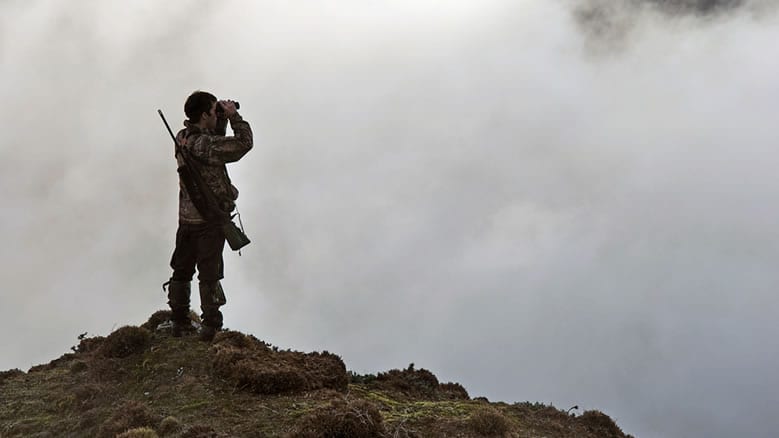 For some hunting, outdoor or firearms manufacturers, getting started with inbound marketing may be too much at this point in your company's history.
You're serious about growth and have thought a lot about your goals, but you just don't have the resources to go all in on hiring an agency were typical retainers start at $3,200 a month. Plus the purchase of a full-blown marketing automation software platform like HubSpot, Marketo or Pardot is out of reach to do it right.
So what do you do when you're ready to start inbound marketing, but you just don't have the resources to pull the trigger?
In this post, I'm going to give you four steps on how to start inbound marketing on $1,500/mo. or less that can jump start your digital marketing strategy of attracting visitors to your website, converting visitors to leads and leads to customers.
1. Design an "inbound-ready" website that enables conversion 
The best websites in the industry have three things in common in addition to being e-commerce enabled. One, they have a blog that is active and is—at minimum—updated weekly with helpful, relevant content that speaks to your customers or buyer personas. Blogging also builds links and increases your search engine rankings which means more traffic.
Two, they have social share buttons attached to content that increases the likelihood of your content getting shared over social media networks like Facebook and Twitter where hunters, fisherman, and shooters hang out.

And three, they have downloadable offers with landing pages to capture visitor information so you can continue to market your product and services to them after they have shown interest and left your website.
By having the minimal aspects above in place, your website meets the basic criteria of what it means to have an "inbound-ready" website. Only through content offers (whitepapers, ebooks, videos, case studies, etc.) will you be able to convert visitors into leads that will provide the necessary contacts to build a viable email marketing list of prospective customers.
But that's only the beginning of what it means to be "inbound."
2. Install lead intelligence

You can't do inbound successfully unless you have set goals and have a tracking and analytical tool that allows you to test and see what content is working and what isn't—in real-time. Google Analytics is great, but you need a tool that tells you a little more about your prospects. Like how they found you and what they're interested in.
Leadin is a free and simple tracking tool that allows you to see who's on your website specifically and provides the context of what your visitors are interested in. It can also tell you what pages they visited, what offers they downloaded and what social media channels they are on so you can potentially engage in a more meaningful trust-building conversation. No more guessing who is on your website and where your traffic is coming from, and did I mention it is free?
3. Create basic lead nurturing workflows
Another powerful feature with LeadIn is that no matter what form your visitors fill out on your website they are automatically added to your favorite email marketing programs like MailChimp or Constant Contact instantly. This allows you to define simple automated workflows that nurture your leads through your sales funnel. So for example, if you have a contact who has visited your website 15 times but has not purchased that $1800 rifle, but has downloaded a spec sheet, you may want to send him/her a series of emails to help him figure out what rifle is the best for him or why your rifle is better than your competitors.
Email marketing is one of the most cost-effective marketing channels available. (Source: McKinsey & Co.) Some studies suggest that it's 40 times better at acquiring new customers than Facebook and Twitter. Nurtured leads produce, on average, a 20% increase in sales opportunities versus non-nurtured leads. (Source DemandGen). 
4. Analyze performance
One of the biggest features of marketing automation software is that it centralizes all your contacts in one place, versus having it spread all over your inbox sporadically when a form is submitted. It allows you to organize, track and analyze the performance of your campaigns and hone your messaging to make it more effective.
Leadin also gives you an understanding of your contacts and demonstrates the value of inbound marketing analytics.
The whole point of doing inbound marketing versus the traditional approach i.e. trade show, magazine, and T.V advertising and for some—cold calling, is to reach your customers at the right place at the right time, and this is online when your prospects are actively searching for a solution to their problem.
You may be getting excited right now—but a word of caution. The above steps will give you a starting point to doing and learning inbound, but it doesn't take the place of a full inbound marketing program.
This smaller approach or "Inbound Lite" doesn't take into account the time-saving features of building landing pages, list segmentation, campaigns, social monitoring, comprehensive workflow analytics and search engine optimization intelligence found in marketing automation software. But with the right mindset and some of these budget-friendly tools in place—you can be on your way to doing inbound.