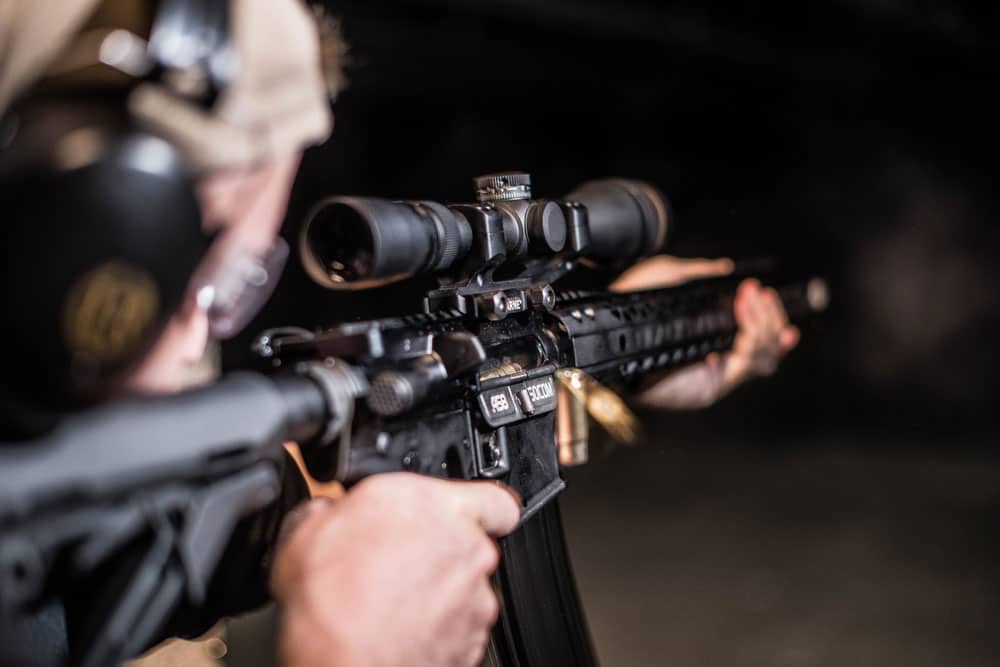 It's harder than ever to get your message out to attract the influx of some 8 million+ new gun owners who've flooded the market (Source: FOXNEWS). For brands that have invested time in building their brand and digital marketing programs over the years are reaping the awards of their efforts as guns, ammo, optics, and accessory sales set new records.
If you've been on the fence about marketing and are now ready to capture this moment, in this article you will learn about:  
Podcasts – The old is new and the new is old.
Inbound Marketing – Create a strong digital footprint for years to come by creating blogs, lead-generators, email marketing and SEO to generate traffic, leads and customers.
Native Advertising – Publish branded content on major publisher sites and add your advertising within the content for context and greater ad results.
Focus on women and minorities – Women and minorities are a burgeoning segment—are you focused on them?
Influencers – Reach your audience through trusted firearm social media content creators.
Storytelling – Leverage the power of the story to clarify your brand message so customers will listen.
If you're not a big well-known brand like Ruger or Smith & Wesson, marketing your firearms brand and line of products for recreational shooting and hunting can leave you scratching your head wondering what to do.
Facebook, Google and YouTube which was once a bastion for firearm, ammunition, and hunting knife companies to advertise, now bans all paid advertising related to direct weapon sales. And Instagram announced in 2020 that they will begin cracking down on influencers who work in the firearms segment. 
Fox, the NFL and other major media outlets that used to be friendly to firearm manufacturers have shut the door as well. You may remember when Daniel Defense tried to run an ad in 2003 on the Super Bowl. 
Below I've identified five firearm marketing alternatives that you haven't thought of yet that will help you get your message out, build your brand and attract new defensive and recreational minded customers. 
1. Podcasts

The old is new and the new is old. In the last two years we've seen a resurgence in podcasts. Podcasts like Dan Bongino, GunTalk, The Dana Show, Restless Native and Bear Arms podcast offer a way for your brand to reach a broader audience and leverage the trust of the host. According to Influencer Marketing Hub: 
There are over 2 million podcasts.

78% of Americans Are Aware of Podcasting.

91% of Australians Are Aware of Podcasting.

Almost 60% of US Consumers Listen to Podcasts.

160+ Million Americans Have Listened to a Podcast.

65% Listen to the Whole Episode.
2. Inbound Marketing

I make it no secret that the inbound marketing methodology is a perfect fit for firearm manufacturers with a lengthy purchase process. Brands like Mossberg, Springfield Armory, Havlon, Stag Arms and Beretta have been using inbound since 2018. These brands have built digital fortresses of content that will continue to grow contacts and sales well into the future. Inbound marketing uses search engine optimized content, downloadable offers, landing pages, forms, social media and email marketing to attract, engage and provide real value to their customers. Inbound provides substantial cost savings to manufacturers, and the best part is, it's all completely trackable. It removes the black box of advertising and provides real ROI and understanding of your brand and marketing efforts. Inbound is an important digital marketing element to influencer marketing. If your customers have questions about your product, you should be writing content. 

3. Native Advertising

What is native advertising? Native advertising delivers top-level paid or earned content within the normal reading stream of organic content. These would include recommendation widgets, sponsored content and in-feed social. What binds all of these distribution tactics together is the word "in-feed." They all deliver top-funnel content within the normal reading stream of organic content. It looks like it's supposed to be there. (Source: Chad Pollitt)
Similar to the below example by Crimson Trace, native advertising is about creating helpful content and then placing your product within it as a reference or as a sponsor. For example, you may write an article on the "5 Things You Need To Know About Home Defense" and submit it to an online magazine (earned or paid)  then mention your brand as the perfect fit for a first-time buyer. Combine this with an ad, and you're likely to double your advertising investment. 
Check out how Crimson Trace does it within their First Defender Library.
4. Women & Minorities

Women and minorities are a burgeoning segment in the industry as you might already know (Source: NSSF). You should consider using content or sponsoring a free shooting class or range day in your local newspaper or county magazine to attract interested customers. Women are helping change some of the negative stereotypes typically associated with the firearm industry. Firearm manufacturers should embrace this trend and do all they can to promote it. Larger brands like Glock have added women in their imagery and creating sections in their publications and websites that speak directly to them.  
5. Influencers
Influencer marketing is a type of marketing that uses category leaders or celebrities to communicate your brand's message and content to their vast number of followers. Instead of buying print ads or filming commercials, you use the influencer to get the word out for you instead. The industry is taking increased notice of influencers like Guns Out TV, Hickok45, IV8888, and Warrior Poet Society. Influencers who have large networks of trusted followers represent an important component of your marketing mix. By tapping these well-known hunters and shooters, you can gain entrance into larger audiences.
Bonus! But wait there's more…
Another alternative that will transform your marketing, brand awareness, and overall messaging is utilizing a framework based on storytelling. Story is a sense-making device used since the dawn of time to communicate—our brains are hardwired for it. Used properly, story will give you an edge over your competitors—even if their product is better.  The reason why story works so well is that it cuts through the clutter and distraction of today's ultra-competitive outdoor, shooting and firearms industry that helps your brand stand out among all the other "me-too" claims and clearly communicates the benefits of your product's benefits without all the fluff. Too many brands play the hero, when they need to be playing the guide. This helps your customer understand your offering faster and helps them become something better e.g., a better marksman, more accurate, more aware, savvier or in some cases more advanced. 
In conclusion, marketing in these changing times may not be as difficult as you think. By utilizing podcasts, content, the women segment, influencers and story—you have the makings of a strong digital marketing strategy that is trackable and more efficient.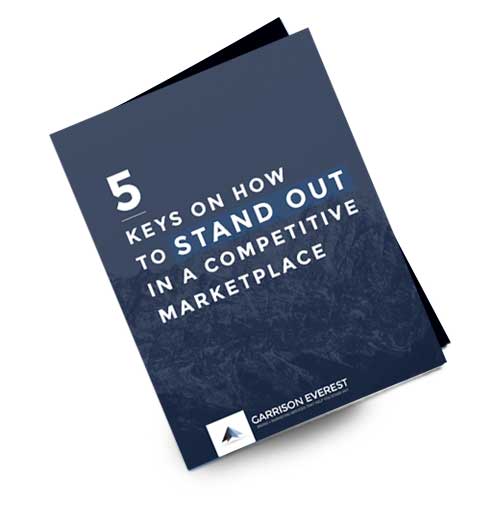 5 KEYS ON HOW TO STAND OUT IN A COMPETITIVE MARKETPLACE
Is your firearm brand getting noticed?
In this ebook, we'll give you 5 keys for 2022 that will help you differentiate and grow your business. We'll share why it's important to have a clear brand message, how to build a website that works, a simple marketing plan, how to gather testimonials the right way and a few marketing tactics that offer the biggest bang for your buck.