5 Keys To Standing Out In The Marketplace
OUTDOOR, HUNTING, ADVENTURE & SHOOTING SPORTS
Get a Plan To Breakthrough in the Competitive Marketplace
At Garrison Everest, we believe your outdoor, hunting, defense or shooting sports product or service deserves attention. Whether you're just starting your business, are ready to go to market, or take your efforts to the next level—this ebook will help you formulate a marketing plan. We've created plenty of resources like this one so you won't waste money on marketing that doesn't work.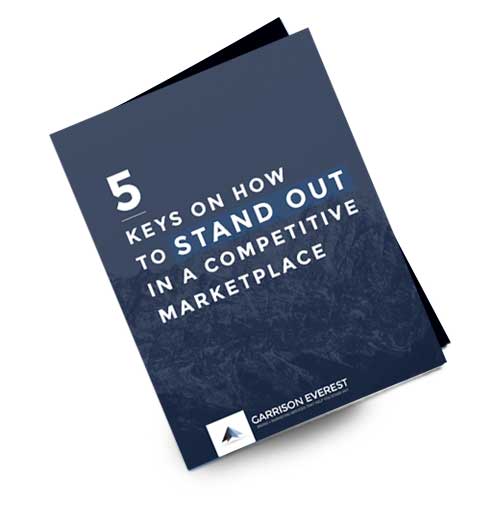 What you will learn: 
Clarify your message.
Use a proven website framework.
Implement this simple marketing plan to gain traction.
Gather customer testimonials the right way.
Get the biggest bang for your marketing buck.