Do you struggle to clearly communicate your brand and product?
Most companies in the outdoor, hunting, shooting sports, and defense industries struggle to clearly communicate their brand and products. At Garrison Everest, we create proven messaging and marketing programs that help you get the growth result you've been working toward.
Does your website clearly explain your product(s)?
Are you looking to optimize your current marketing programs?
Do you need to reach new customer segments to get to the next level of growth?
Are you ready to develop and build your brand?
BRANDING AND MARKETING THAT WORKS
OUTDOOR INDUSTRY
KNOW-HOW
For the past 15 years, we've helped outdoor, hunting and shooting sports companies grow their brand.
Get a clear and simple plan that saves you time and grows your business.
RESULTS THAT GENERATE GROWTH
Stop wasting money on marketing programs that don't work.
GROWTH-DRIVEN MARKETING RESULTS
12-Month Ecommerce Campaign Results
Increase web sales by increasing brand and product awareness through SEO, email marketing, social media and industry partnerships.
12-Month Influencer Campaign Results
Increase brand, product awareness and online sales through Instagram, Facebook and YouTube.

24-Month Inbound Marketing Campaign Results
Increase qualified web traffic, leads and customers through content, SEO, email marketing, automation and social media.

GROW YOUR BRAND AND BUSINESS
GARRISON EVEREST OFFERS THE BELOW BRAND + MARKETING SOLUTIONS
Utilizing the StoryBrand framework, we'll help you clarify your message and align your sales and marketing to grow your business.
StoryBrand BrandScripts
Brand Development
Positioning
We help you implement your clear message to create a website that works, creative that enagages your audience and a story that breaks through the clutter and distraction.
Email Automation
StoryBrand Wireframes and ECommerce
Photo / Video / Design
Build a proven digital marketing program that is measurable, builds qualified traffic, converts leads, grow sales and delights customers.
Influencer Marketing
Inbound Marketing
Facebook / Google PPC
Your customers are the key to continued growth and future success. Build a service program that turns your customers into a sales force.
Conversational Marketing
Customer Experience
Service
BRAND BUILDING AND MARKETING INSIGHTS
GET INSIGHTFUL ARTICLES TO HELP YOU GROW YOUR BUSINESS
The Professional Outdoor Media Association (POMA) is hosting a virtual one-day event on June 10th…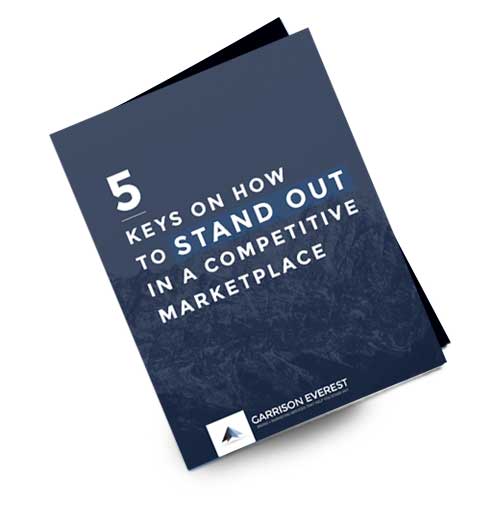 5 KEYS ON HOW TO STAND OUT IN A COMPETITIVE MARKETPLACE
Is your brand getting noticed?
In this ebook, we'll give you 5 keys for 2020 that will help you differentiate and grow your business. We'll share why it's important to have a clear brand message, how to build a website that works, a simple marketing plan, how to gather testimonials the right way and a few marketing tactics that offer the biggest bang for your buck.
CLIENTS WE'VE HELPED GROW
Get an assessment of your goals and marketing challenges.
Our process will guide you in creating a custom tailored marketing solution that works.

When your message is clear and your plan is proven, your business will grow.