Unique and clever logo design never looked so good.
A logo is an integral piece of communication that builds value, trust, credibility and understanding of your organization's products or services. It separates you from your competitors, attracts customers and talent, aligns your employees and is an essential component to building a strong brand. And believe it or not, may influence consumer behavior.
Clear Messaging that engages your customers online.
Let us show you how to generate leads, attract customers and grow your sales through memorable user experiences, inbound marketing, SEO and responsive website design.
Wireframing
Content Management Systems
Ecommerce
Responsive Design
Content Marketing
Hosting
SEO
Package design that says "check me out!"
Graphic design's primary role in package design is to enhance the product's brand, use, benefit and advantage to influence customer purchase.
Fulfillment and Vendor Management
Clam Shell Design
Custom Package Design
Sourcing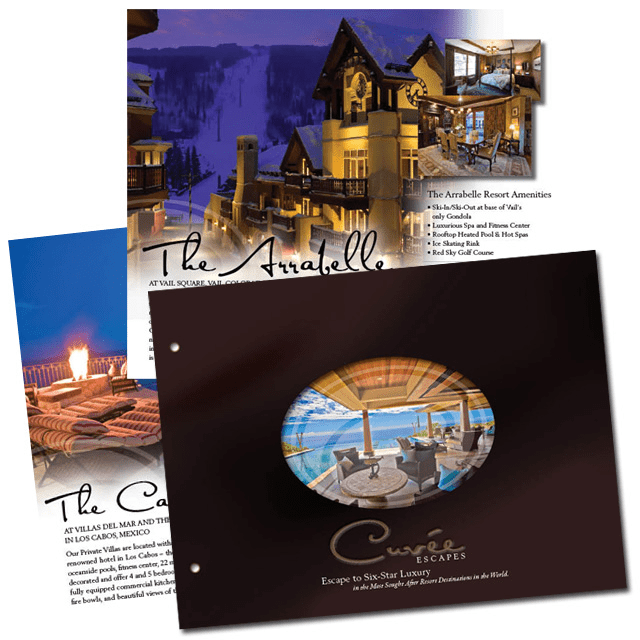 Printed communication that leaves a professional impression.
Equip your sales team, build your brand or communicate your products and services. Our brochure and marketing collateral design practices help you effectively reach and motivate your targets through exceptional creative and design performance.
Launch your next event with some 'whiz-banging' creativity.
By appealing visually to the senses, poster design works to foretell the story or experience to come. Poster design's main goal is to promote, attract, communicate and cause an emotion that leads to an action.
"As the business owner of Outdoor Edge for 25 years, I agree 100% when they say, "It's all about the marketing". Garrison Everest has been key to our marketing efforts and has played an integral part in our company's success for the past 10 years. When we first started working with Garrison Everest, they pushed us to develop a strong and consistent branding theme for our product packaging. This has paid considerable dividends and has pushed our sales to over four times the volume and greatly increased our brand identity and presence in retailers such as Bass Pro Shop, Cabela's, LL Bean, Gander Mountain, Dick's Sporting Goods, and Walmart."

David Bloch, CEO

Outdoor Edge
"Josh was the first person I met with when I first started my company 11 years ago. I can't put in words how valuable he has been to me and my team over the years. He helped us initially name our products (including him coming up with the name Momentum Weight Loss System that we eventually sold the trademark for to Weight Watchers for $250,000) and helped us land a partnership with the 4th largest US insurance company. He flat out over-delivers in every way! Without Josh my company would be a shadow of itself. To call him brilliant, valuable and a tremendous resource would be an understatement."

Jonathan Roche, CEO

Breakthrough HW
"Josh, Thanks for the great job and superior turnaround."

– Senior Marketing Manager

Platts/McGraw-Hil
"Garrison Everest's expertise in corporate communication and marketing was most valuable to us. After investing $180,000 in computer-based training, we were looking for a way to increase traffic to our website's Learning Management System. Garrison Everest created an in-house advertising campaign that increased traffic and the overall number of courses completed by employees. As a result, our staff is better educated and performs more efficiently and effectively when compared to one year ago."

David Iglicki

Director of Training, Great-West Life
"My company had a very positive experience with Garrison Everest. We originally contracted with them to develop our new company's brand and help us set some initial brand standards. We then extended our contract to have them develop a new website. The process was very efficient, we received all deliverables on time, and appreciated their creative process which incorporated all our feedback and gave us excellent options to choose from, and view different iterations until we got it right. Bottom line – the work product was great and the fees were very reasonable."

Jeff Berge

Director of Marketing, Altura Associates
ABOUT OUR GRAPHIC DESIGN SERVICES
For over 14 years, Garrison Everest has been helping companies with their graphic design needs. We help you solve the following design problems…
• Clarify Your Message through the StoryBrand Framework
• Communicate complex diagrams
• Design powerful presentations
• Create logos, package design or print advertisements
• Wireframe engaging website user interfaces
Graphic design is the process of visual communication that combines ideas, imagery and text to convey information to an audience to invoke an action and add value. Graphic design helps you attract and influence buyer purchase behavior. Professional design helps you add trust to your brand and allows you to stand out in a crowded marketplace.
Our brand development and inbound marketing agency has the expertise knowledge and track record to help you with all of your marketing needs. Marketing teams who realize the importance of strong graphic design, know that quality design is just as important as having a reliable, responsive and organized partner.  We partner with you to ensure your project is completed on time, on budget and to your expectations. Contact us today to learn more!
No hard sell. No baseless marketing advice. Our first phone call is 100% focused on you and your goals.
Our process will guide you in creating clear messaging and provide creative solutions that achieves results.

When your message is clear, and your plan is proven, customers will buy.